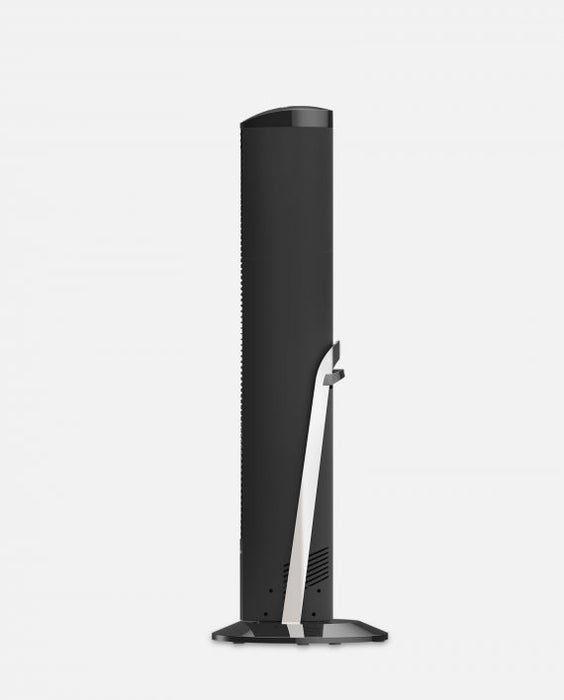 Vornado OSCR37 Oscillating Tower Circulator
The only Vornado oscillating air circulator in the market.
Whole Room Circulation
Oscillation On-Demand
Moves Air 75 ft.
Energy Saving 3/6/9/12 Hour Timer
Remote Control
37″ Height
Vornado now offers two distinct ways to be comfortable: both from one beautiful product. Introducing OSCR37 – the Vornado Whole Room Tower Circulator with Oscillation On-Demand. Of course, OSCR37 delivers Vornado's signature whole room circulation – utilizing stationary, high-velocity airflow to continuously circulate all the air in the room. With whole room circulation, everyone in the room remains cool and comfortable – and that's only half the story. OSCR37 also offers a second option: oscillation mode – sweeping the room with cooling beams of high-velocity airflow. Designed for smooth, quiet oscillation and embellished with a chromed carry handle, the OSCR37 would be a beautiful and functional addition to any space. There are those that have experienced the constant comfort of whole room circulation. There are those that enjoy the sweeping air experience of oscillation. OSCR37 delivers the best of both worlds. Doesn't it feel good to have options?
| | |
| --- | --- |
| Warranty | 2 year |
| Number of Speed Settings | 4 |
| Control Style | Soft Touch Button |
| Remote | Yes |
| Item Weight | 10 lbs. |
| Item Height | 36.72 in. |
| Item Depth | 12 in. |
| Item Width | 12 in. |
| Watts | 50 |
| Volts | 220 |