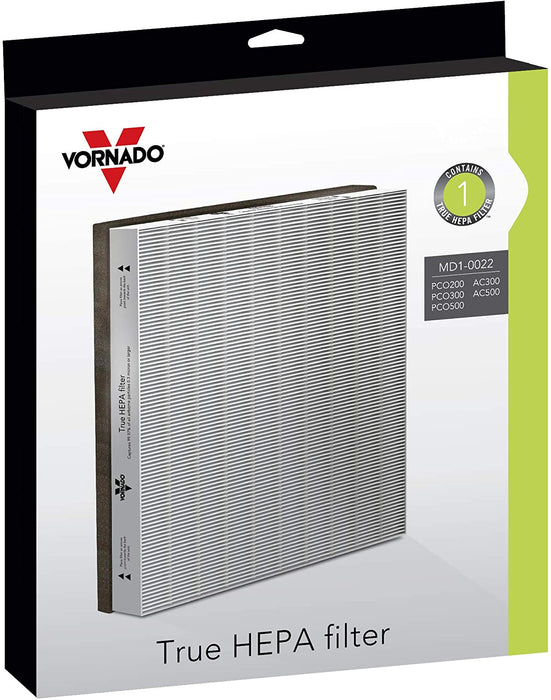 Vornado PCO575DC Energy Smart Air Purifier True HEPA Filter Bundle
This True HEPA Filter is designed for use in Vornado True HEPA Air Purifiers. Using genuine Vornado air cleaner filters and replacing the filters at the recommended intervals will ensure you enjoy peak performance from Vornado Air Purifier. Replace your True HEPA Filter every year with continuous use, depending on your environment. Used in Vornado Air Cleaners to remove 99.97% of airborne irritants that pass through the filter including pollen, dust, mold spores, pet dander, smoke, odors and more.
 This True HEPA Filter, part number MD1-0022, works with the PCO575DC.